What is Water BearingTM technology
The Water Bearing™ technology was developed for all FEDCO pumps to increase reliability and maintenance for reverse osmosis systems.
The patented FEDCO Water Bearing™ uses the pump discharge pressure to produce a counter thrust. No thrust is transmitted to the motor shaft.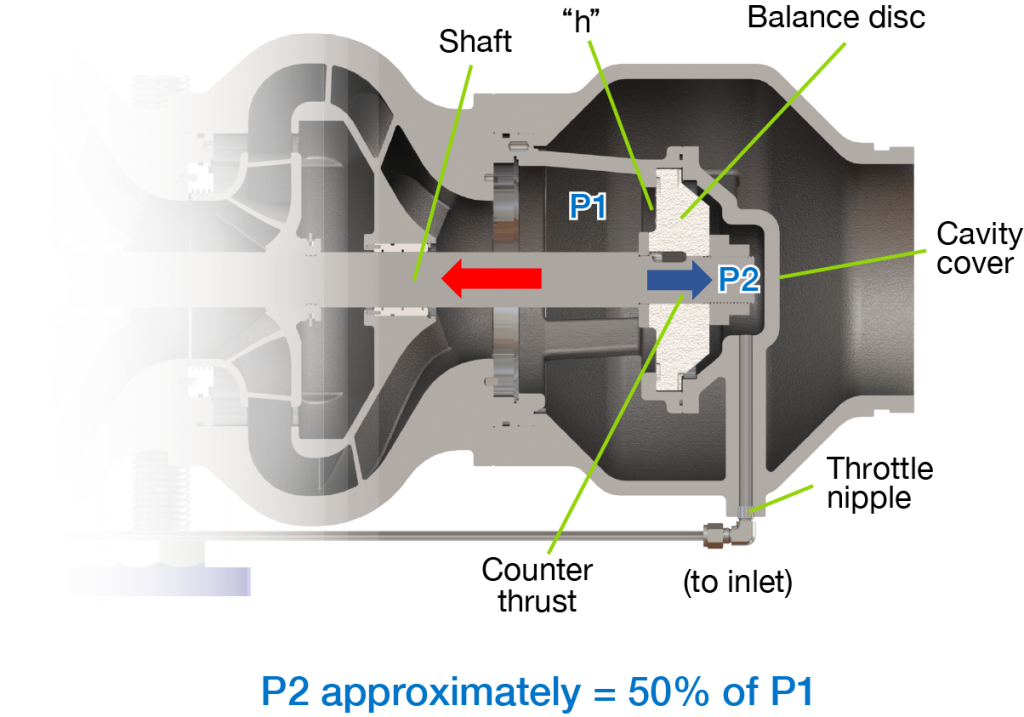 If thrust increases than "h" decreases therefore cavity pressure decreases due to bearing drainage thereby increasing the counter thrust.
If thrust decreases then "h" increases therefore cavity pressure increases thereby reducing the counter thrust.
Thrust balancing is automatic.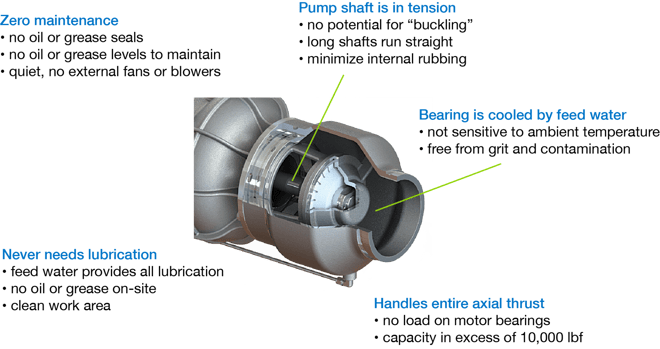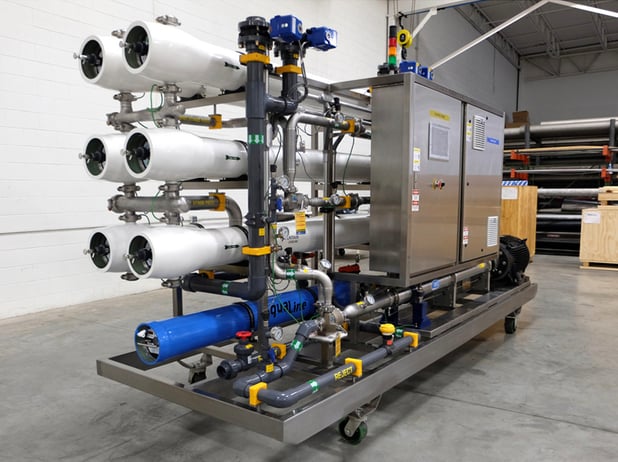 The next generation of desalination will rely on multi-stage, high recovery reverse osmosis, delivering a lower cost of water and improving membrane performance.
Read More »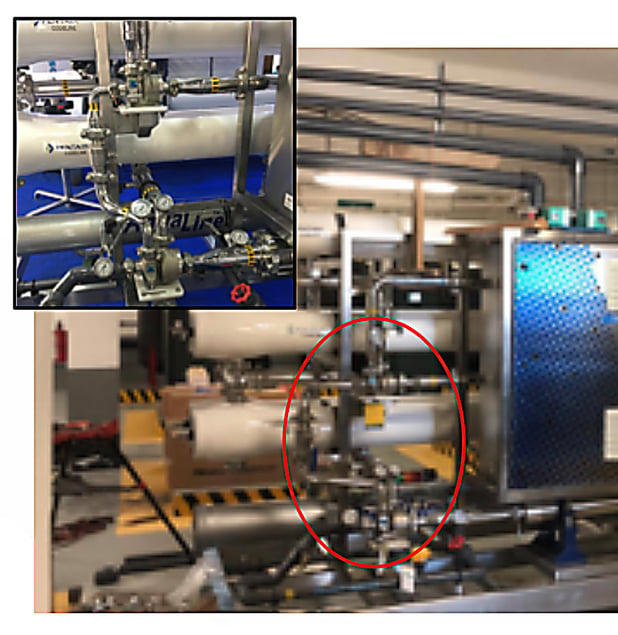 Executive Summary Seawater reverse osmosis systems (SWRO) are the mainstay of large-scale desalination systems. Plant designs have settled in a more or less standard configuration using a single membrane stage with permeate recoveries ranging from
Read More »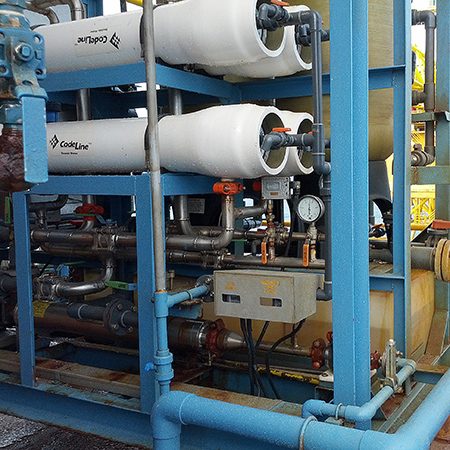 Executive Summary Reverse Osmosis (RO) systems are widely accepted on offshore platforms and vessels.These marine applications require compact size, good efficiency and low weight and the utmost in reliability as a failure can result in large
Read More »