A Turbocharged Team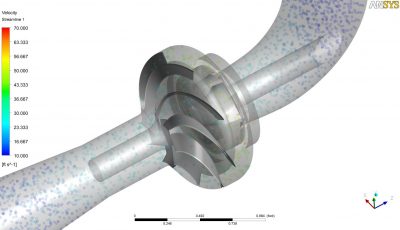 Our success comes from our culture of innovation. What this means to FEDCO is providing new perspectives when correlating materials, resources and applications for creating a useful solution. FEDCO's talented, energetic and diverse engineers collaborating with our technical sales team create new designs and technologies to improve our customer experience. As an example FEDCO pumps and turbochargers can be designed to the customer duty point and manufactured often as fast or faster than a one size fits all offering. Our turbocharged team invents new ideas for developing technology to stay relevant with trends and markets. Our portfolio of innovations and performance breakthroughs include an industry milestone for the first turbocharger to exceed 80% transfer efficiency and the Water Bearing™ design in our centrifugal pumps to absorb the thrust and provide product fluid lubrication and cooling on the pump discharge end to name a few. Being able to engineer a design from concept to production faster than an off-the-shelf product.
Optimized Engineering
Our Engineering teams strength is our ability to be flexible to adapt to the customers customized requirements. FEDCO applies proprietary software developed inhouse for product quoting, hydraulic design, CNC code generation and product testing. Advanced Computational Fluid Dynamics (CFD) analysis optimizes the hydraulics of the customer specific conditions performance predictions validated on the test stand. The highly engineered performance of our products prove the operational efficiencies we gain with improving our material costs and continually improving our products and processes.
Not a Hollow Company
FEDCO seeks to keep the entire design, manufacturing and testing process under one roof. We strive to control every aspect of the product life cycle to ensure top quality and exceptional performance. If there is a need for improvement, we are making it happen. We meet special application requirements such as increased pressure and temperature or reduced size using our flexible manufacturing capability. FEDCO is able to provide process design recommendations to ensure maximum performance and reliability of our precision equipment. Whether it's a 10 kilowatt feed pump or a 2.3 megawatt high pressure pump or energy recovery device, we test it all full power with every operating parameter captured by our data acquisition systems. And with a global service presence we can support our customers with operation, maintenance, overhaul and retrofit solutions to bring added value to our customers to meet or exceed their expectations