Executive
Summary
Reverse Osmosis (RO) systems are widely accepted on offshore platforms and vessels. These marine applications require compact size, good efficiency and low weight and the utmost in reliability as a failure can result in large economic losses.
The high-pressure feed pump (HP pump) in the RO system pressurizes feed flow to the membrane array to drive the separation process. This pump is mission-critical yet has the challenging task of pressurizing a corrosive fluid to high pressures using close-clearance parts rotating at high speed.
The hydraulic energy in high pressure brine can be recovered with an Energy Recovery Device (ERD) to reduce the net energy consumed by the RO system. Energy savings is certainly a positive factor yet the ERD must bring other benefits to the marine environment that offsets the added complexity and cost.
FEDCO also developed and manufactures several lines of centrifugal multistage pumps specifically for RO service with hundreds of marine installations to date. Key features include Super Duplex SS (PREN>40) construction, compact size, low noise and vibration and advanced bearing technology for maintenance-free operation.
FEDCO also developed and manufactures the Hydraulic Pressure Booster or HPB Series ERD turbocharger. This product line compliments FEDCO pumps with the same material of construction, compact size, advanced bearing technology and maintenance-free operation.
Together, FEDCO HP pumps and the FEDCO HPB turbocharger represent the preferred package as proven in hundreds marine installations in platforms, fishing vessels, factory ships, cruise liners and military vessels. With a feed capacity range from 6 to 1,100 m3/h for HP pumps and turbos up to 3,200 m3/h, provides the optimal solution for marine RO systems.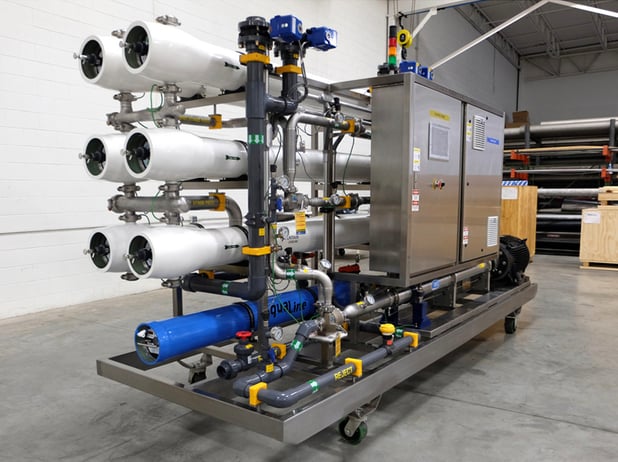 The next generation of desalination will rely on multi-stage, high recovery reverse osmosis, delivering a lower cost of water and improving membrane performance.
Read More »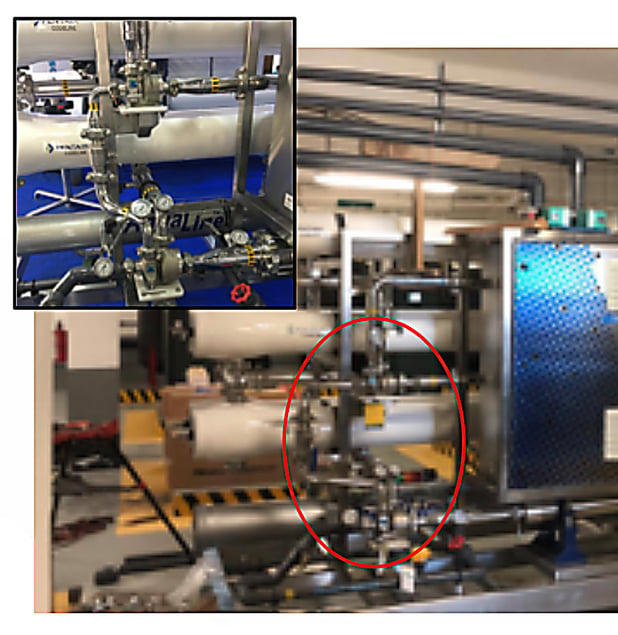 Executive Summary Seawater reverse osmosis systems (SWRO) are the mainstay of large-scale desalination systems. Plant designs have settled in a more or less standard configuration using a single membrane stage with permeate recoveries ranging from
Read More »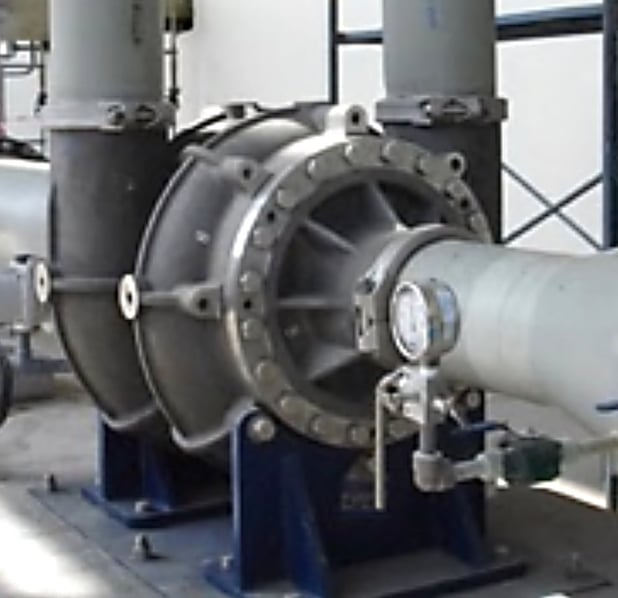 Executive Summary This White Paper addresses the impact of ERDs on the energy consumption of the RO process using an objective and fully transparent criteria. The analysis shows that published ERD efficiency data has virtually no correlation to the
Read More »