Raising the Bar
FEDCO's success is built on:
a culture of innovation
commitment to quality
advanced manufacturing technology
continuous improvement
service to our customers
commitment to our team, our community and our environment.
Customer and industry problems drive our sales and engineering collaboration to develop innovative technology for tomorrow's pumping needs. FEDCO raises the bar for custom manufacturing our equipment faster than a one size fits all product. We invent solutions our customers value with low costs, high quality, high efficiency and fast delivery
Innovation – What it means at FEDCO
Innovation is a culture that we live and breathe at FEDCO. Every day we seek to improve the world around us. We partner with our customers to provide the best solutions to meet their special needs that other companies can't touch. Product development focuses on making new or improved products to lower costs and environmental impacts. Looking at new ideas to design better or manufacture smarter and faster helps FEDCO to meet complex specifications and tight delivery schedules from the smallest to the largest projects. With our sales and marketing teams collaborating internally and with industry, we stay ahead of market trends to provide new perspectives in thought leadership. FEDCO's inventive concepts continue to be a constant pipeline of new ideas for developing technology for tomorrow's pumping needs. Our portfolio of innovations and performance breakthroughs include:
MultiStage Multi Turbo or MSMT SWRO for unprecedented recovery at minimal energy and optimized membrane operating conditions,
First turbocharger to exceed 80% transfer efficiency in 2010, an industry milestone yet to be matched by any other supplier,
First integrated feed pump and energy recovery turbines, the LPH motorized turbocharger for low pressure energy recovery,
The first integrated hydraulic control and energy recovery package, the HP-HEMI motorized turbocharger with an external power module for mega-scale RO systems to obtain the ultimate in energy recovery efficiency in large centralized feed pumping systems,
MSD high pressure pump line with industry leading efficiency in all Super Duplex SS construction.
Rotor Flo™ lubrication design used in the HPB and HP-HEMI energy recovery turbocharger designs,
Water Bearing™ to absorb high levels of thrust generated by the centrifugal pump operation to provide lubrication and cooling, located in the pump discharge on the pump series models MSS, MSB, MSD, SSD and LP line,
RO batch design allowing continuous operation with a single tank at maximum energy efficiency,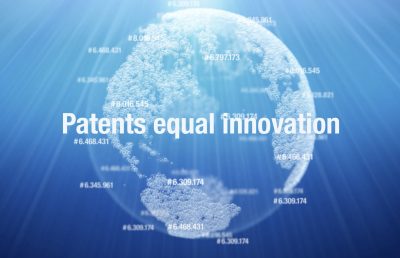 Value Through Innovation
Research and development is the cornerstone of FEDCO innovation that lead the industry in more profitable directions. Product development starts with customer requirements and evolves to a solution valued by the customer.
Our patents include product and system enhancements as well as proprietary software packages to optimize hydraulics. Proprietary software is central to rapid manufacture of custom pump and ERD solutions. Keeping the entire design, manufacturing and testing in-house provides tight control of quality and performance.