Why buy a Pump Package?
Partner with FEDCO for packaged solutions
Procuring a pumping package from FEDCO allows for a single source of responsibility for managing equipment warranties, hydraulic matching of the pump and ERD, and easier field maintenance for efficiencies in capital and operating expenses. Contact FEDCO for the optimal package for your seawater, brackish water or clean fluid application.
Reverse Osmosis Desalination Packages
For a typical seawater reverse osmosis system we can provide the low pressure feed or booster centrifugal pump, the high pressure centrifugal feed pump, the turbocharger type energy recovery device, and the VFD and customized baseplate. Depending on your industry and application, we can put together a complete pumping package to make fluid energy work for you.™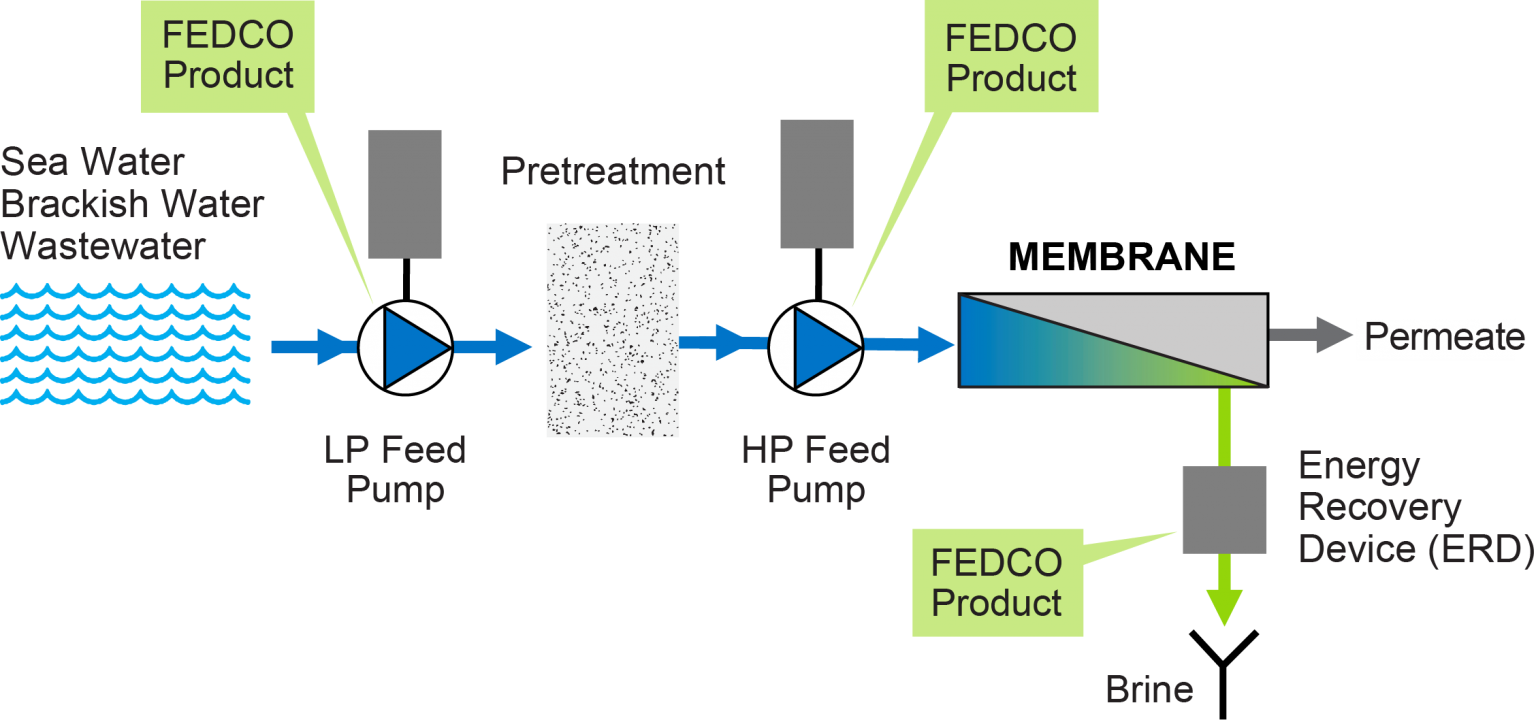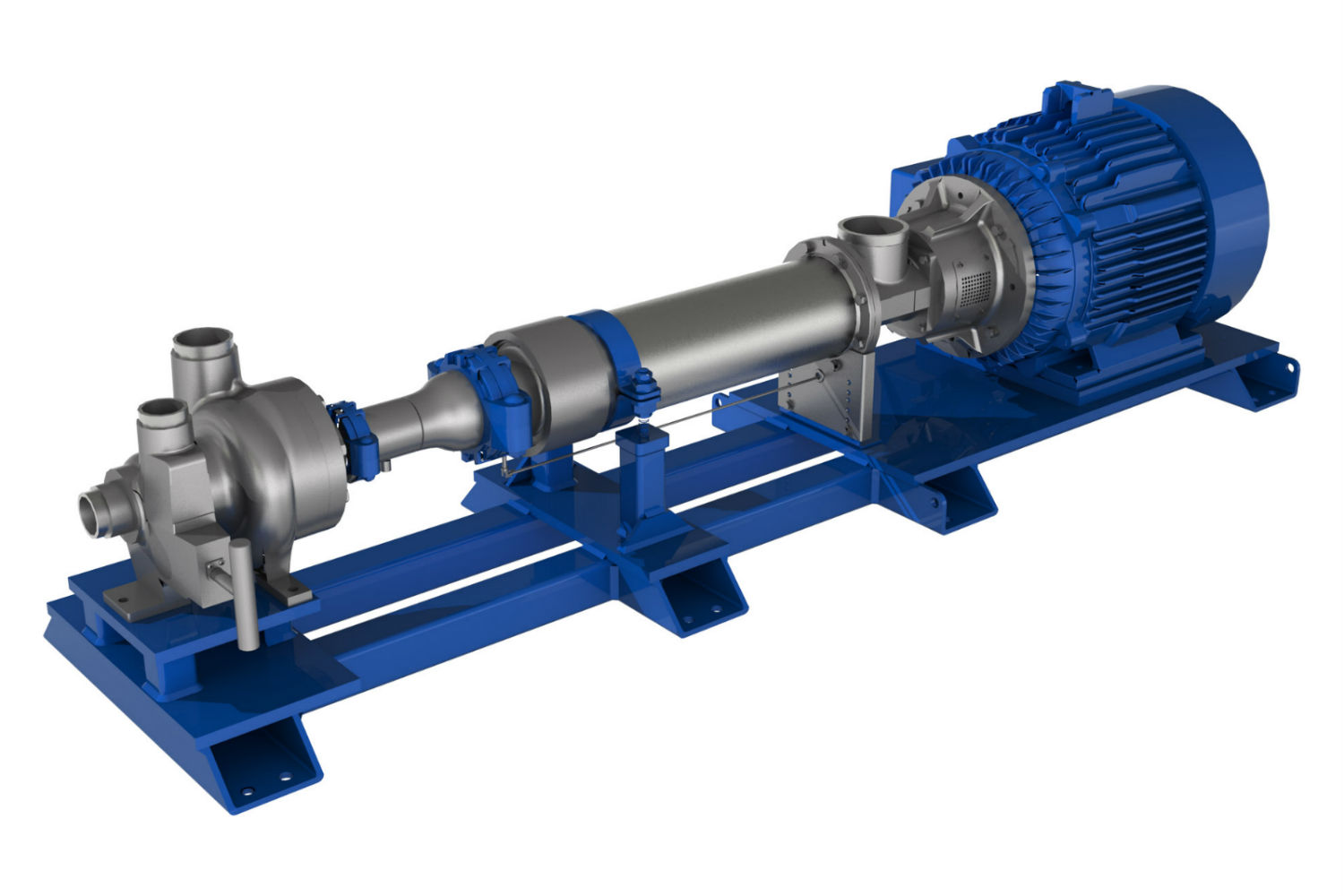 MSS Pump with HPB Turbocharger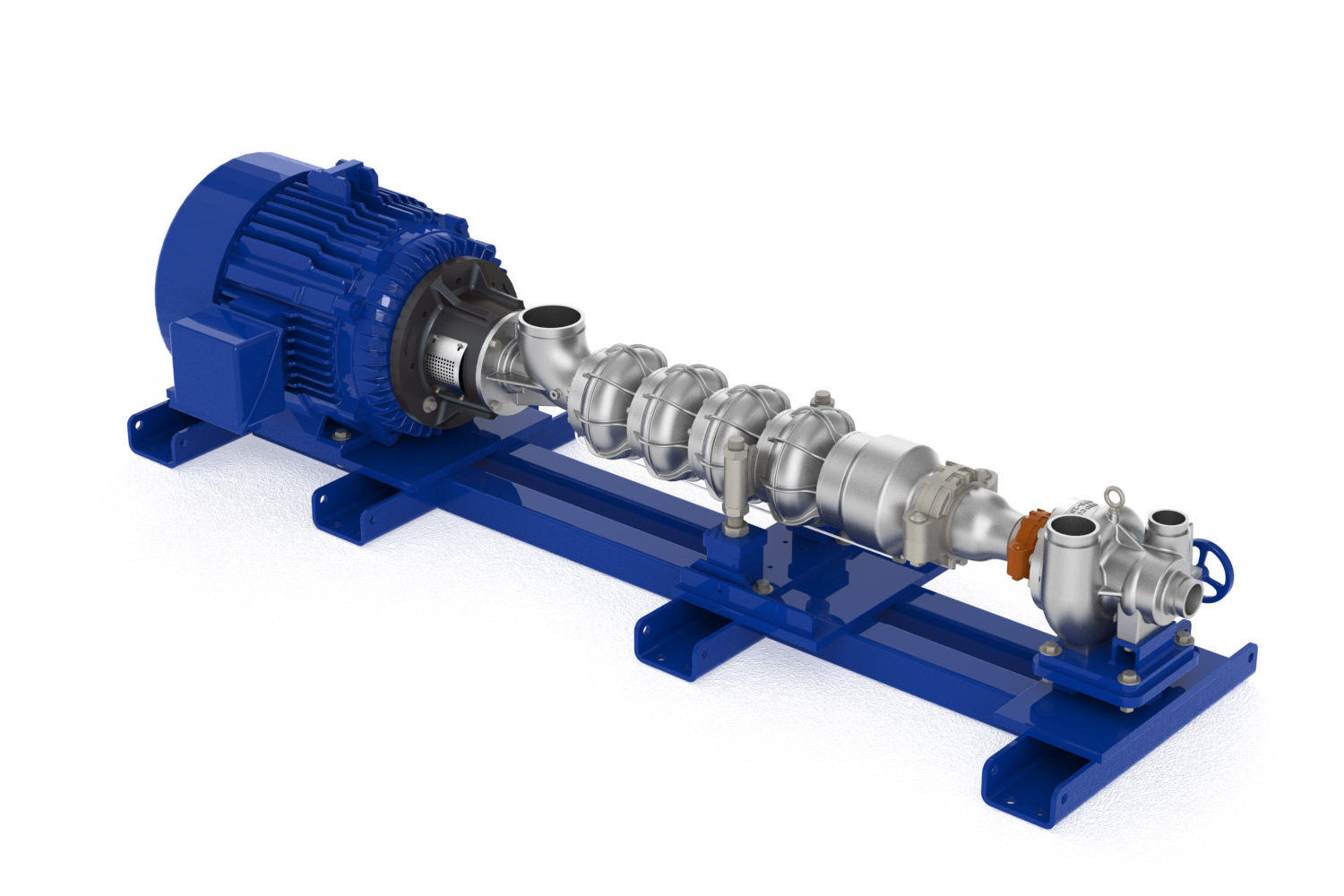 MSD Pump with HPB Turbocharger
The Revolutionary BiTurboTM High Recovery Seawater RO Package
Increase the amount of permeate recovered with the MSMT; the high recovery, up to 60% in seawater RO, allows for improved performance of pumping equipment and membranes. The high pressure pump (HPP) and turbocharger ERD (HPB) as a feed boosted and interstage booster are packaged together with service and support provided to customers for process control philosophy to membrane optimization.