FEDCO's 25th Anniversary
A message from Eli Oklejas, CEO & President
After 25 years in operation, the future of FEDCO is brighter than ever. This company was founded with the aim of making desalinated water more environmentally friendly, more affordable and more accessible. Today, our people and our technology continue to embody this mission, and I am excited to bring the next generation of desalination technology to the world of water.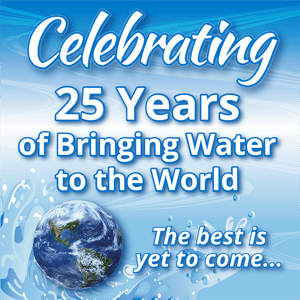 25 years of innovation
FEDCO has been delivering next-generation desalination technology since 1997.

During that time we've worked with hundreds of partners and clients to deliver thousands of projects.

With 25 years behind us, FEDCO is more committed than ever to delivering environmentally friendly and affordable desalination technology to a water-scarce world.
Click to learn more:
Find out more about our products
Learn about our environmental commitment
Company Overview
Fluid Equipment Development Company, LLC or FEDCO is a global industry leader in the design and manufacture of innovative fluid machinery solutions. Founded in 1997, we developed the next level energy recovery turbochargers and centrifugal high-pressure feed pumps to lower the cost of seawater reverse osmosis (SWRO) desalination. Today, we are continuing to bring the next generation of technology to the desalination industry with the BiTurboTM high recovery RO solution.
FEDCO is headquartered in Monroe, Michigan USA with sales and service offices located in Dubai, UAE and Singapore, and after 25 years in operation we are proud to be an independent, privately held company focused on innovation, quality and cost-effective solutions with a large portfolio of intellectual property.
Our integrated manufacturing operation is complete with full testing and quality control capabilities meeting the highest safety and environmental standards. Customers know us as a trusted partner with customer service that exceeds their expectations.
He founded Fluid Equipment Development Company in 1997 to develop enhanced turbocharger units and high-pressure SWRO pumps. This effort culminated with the introduction of the Hydraulic Pressure Booster (HPB) turbocharger product line, several series of high-pressure feed pumps, motorized turbochargers and novel RO system designs and control concepts. Eli has been awarded numerous patents in pump design and RO system optimization and control.
Eli continues to serve as president of FEDCO with a focus on developing a creative team of design engineers, business process experts, manufacturing specialists and sales engineers to continue development of innovative and sustainable technologies.
Our Core Values
Our values are foundational to everything we do. Our core values investing in people, innovation, respect, integrity, and teamwork permeate our organization to help build the basis for the ways in which we operate.