FEDCO presents optimized RO approaches at IDA World Congress, Sydney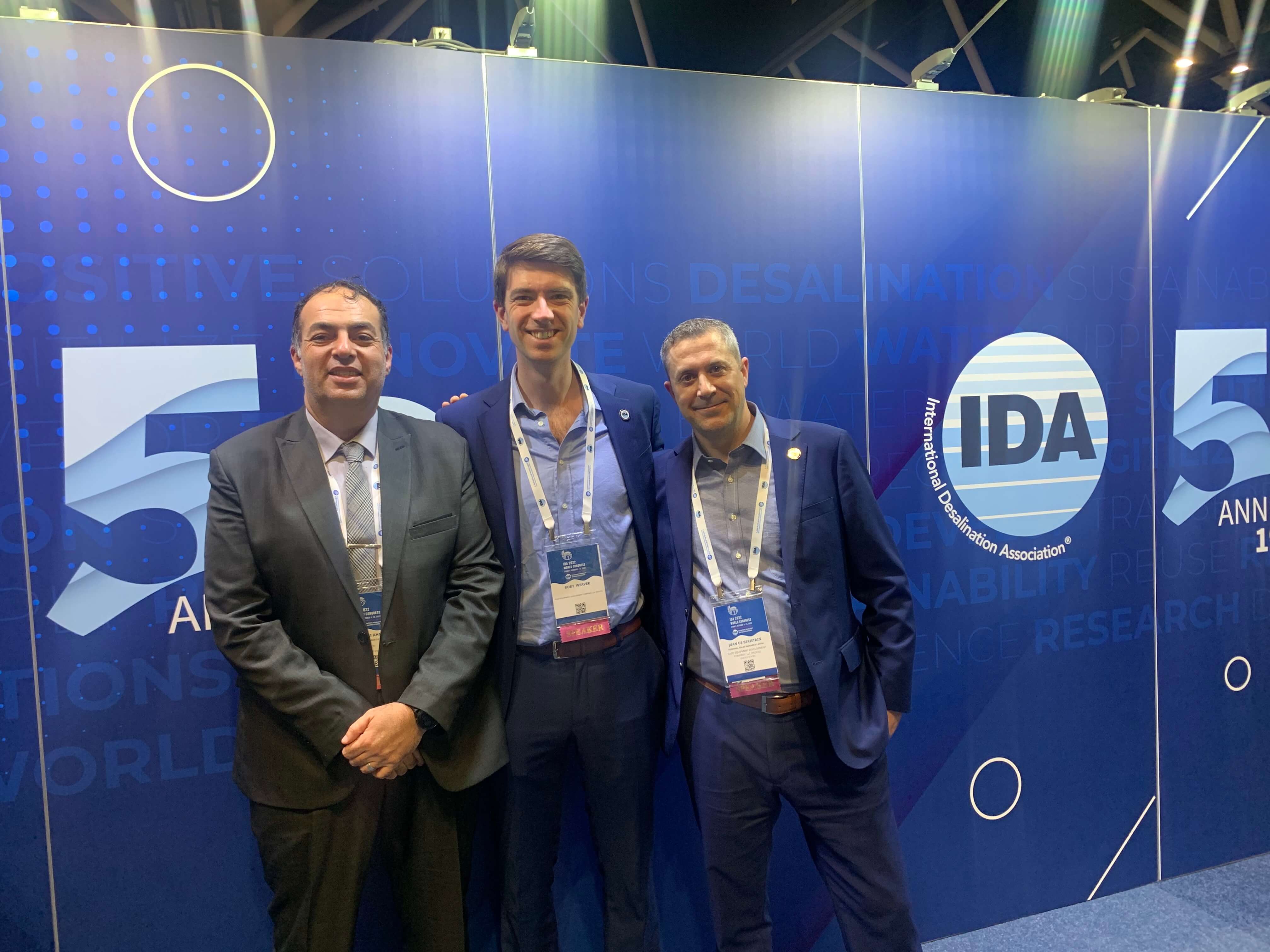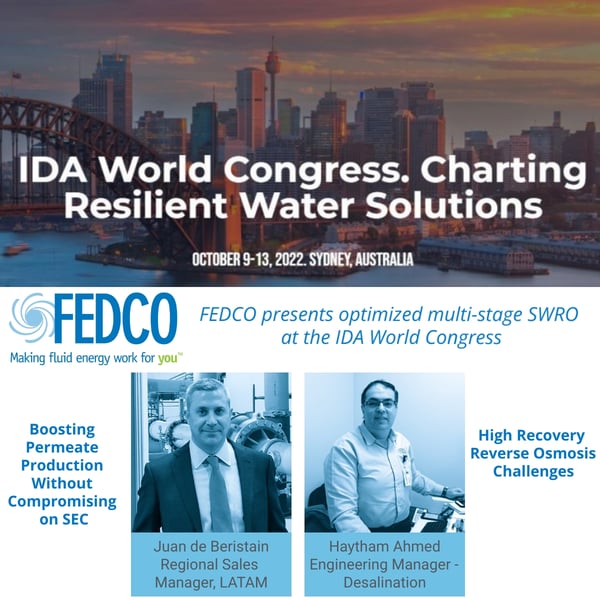 On October 8-11 the global desalination industry convened in Sydney for the International Desalination Association World Congress. Following delays due to the global pandemic, friends and colleagues from the industry came together for this key event to share ideas and create new connections.
FEDCO presented two papers in the event's technical program, both demonstrating how multi-stage RO can deliver more membrane-friendly desalination designs - reducing biofouling and increasing the useful life of RO membranes.
Juan de Beristain (Regional Sales Manager, LATAM) presented a multi-stage SWRO configuration to deliver 60% recovery in Pacific seawater, powered by FEDCO's BiTurboTM technology. This paper showed how such a design can deliver over 10% savings in the total cost of deslinated water, most crucially by decreasing the size of pretreatment equipment and intake infrastructure.
Focusing on detailed membrane projections, the design achieved high recovery without compromising on SEC, and maintaining relaxed membrane conditions to deliver longer membrane lifetime.
The following day, Haytham Ahmed (Regional Sales Manager - Middle East) presented a BiTurboTM design for 42% RO recovery in Gulf seawater. Also using detailed membrane projections, this paper showed a dramatic increase in membrane cross-flow velocity, and reduced concentration polarization - two factors crucial to limiting biofouling. The resulting design delivers competitive energy consumption with superior membrane performance.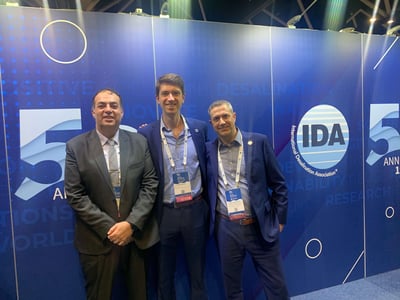 FEDCO's Juan de Beristain and Haytham Ahmed presented innovative multi-stage SWRO designs. Meanwhile, Rory Weaver begins his term as one of three co-chairs of the IDA's Young Leaders Program.
The BiTurboTM solution builds on a long track record of supplying high quality pumps and turbochargers for RO and industrial applications, with FEDCO equipment installed at thousands of sites worldwide over 25 years. Read our latest white paper to find out more.
Reach out to our team to find out more about working with us on your next RO project.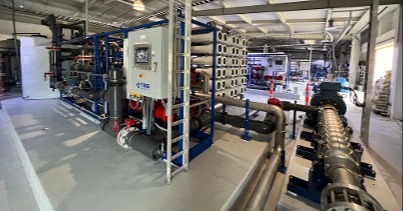 FEDCO is excited to announce the successful completion of a 1.4 million gallon per day (2,800 m3/d) BiTurboTM installation in Cabo San Lucas, Mexico. The project was carried out in partnership with TSG Water Resources and H2O Innovation and marks
Read More »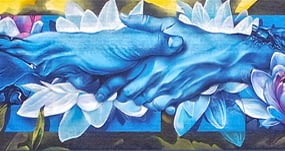 Monroe, Michigan – July 10th 2023 On June 30th FEDCO celebrated the completion of a breathtaking mural at its manufacturing facility in Monroe, Michigan. Entitled Beyond the Current, it serves as a testament to the importance of clean water and
Read More »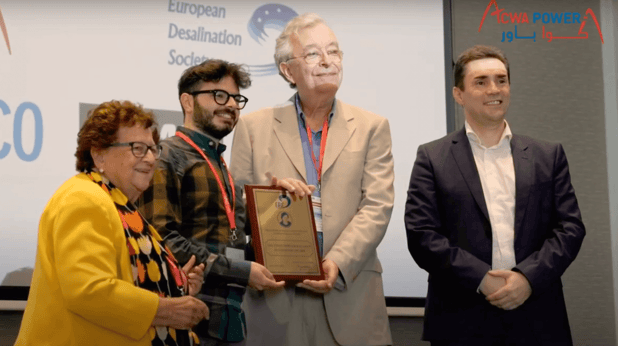 Monroe, Michigan – 31 May 2023 FEDCO is thrilled to announce that our founder and CEO Eli Oklejas has been awarded joint first place in the Miriam Balaban Innovation Award at the 2023 European Desalination Society (EDS) Congress in Limassol, Cyprus.
Read More »