Monroe, MI — May 11, 2021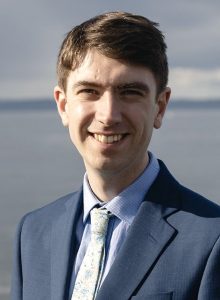 FEDCO today announced the appointment of Mr. Rory Weaver as its Director of Marketing.
With the addition of Rory Weaver, FEDCO's leadership team continues to enhance the company's ability to drive the commercial growth of the business, while building upon FEDCO's stellar reputation for reliability, efficiency, quality and customer engagement.
"Rory's global industry experience, his market intelligence and his broader vision for growth make him the ideal candidate to assess our customers' true needs, and communicate FEDCO's value proposition to drive sustainable growth", said Tom Clinton, FEDCO's Executive Vice President – Commercial Development.
Rory held key positions at Global Water Intelligence (GWI), including the desalination and digital product manager position. Rory prepared and presented GWI's quarterly desal forecasts and managed DesalData. He assumed responsibility for managing many events, including the 2019 Global Water Summit pre-conference workshop, working directly with industry thought leaders. Rory's passion and experience in the industry coupled with his extensive network, will be a tremendous driving force for innovation while maximizing the ability to deliver innovative solutions to FEDCO's customers.
"Rory's ability to engage our customers directly, identify new market opportunities and accurately represent FEDCO's values will form the strategic backbone of our growth strategy. I look forward to working alongside Rory to execute on FEDCO's vision for growth", said Eli Oklejas, FEDCO's CEO.
The appointment of Mr. Weaver is effective immediately. He is based in Edinburgh, Scotland.
About FEDCO
Fluid Equipment Development Company, LLC or FEDCO is a global industry leader in the design and manufacture of innovative fluid machinery solutions. Founded in 1997, we developed the next level energy recovery turbochargers and centrifugal high-pressure feed pumps to lower the cost of seawater reverse osmosis (SWRO) desalination. Today, we are an independent, privately held company focused on innovation, quality and cost-effective solutions with a large portfolio of intellectual property. FEDCO is headquartered in Monroe, Michigan USA with sales and service offices located in Dubai, UAE and Singapore. We have developed and continuously refine an integrated manufacturing operation complete with full testing and quality control capabilities meeting the highest safety and environmental standards.
FEDCO's success is built on a culture of innovation, commitment to quality, advanced manufacturing technology, continuous improvement and service to our customers. We are also committed to our team, our community and our environment. Customer and industry problems drive our sales and engineering collaboration to develop innovative technology for tomorrow's fluid engineering needs. FEDCO continuously raises the bar for custom manufacturing equipment faster than a one size fits all product. We invent solutions our customers value with low costs, high quality, high efficiency and fast delivery. Customers know us as a trusted partner with customer service that exceeds their expectations.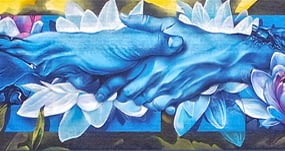 Monroe, Michigan – July 10th 2023 On June 30th FEDCO celebrated the completion of a breathtaking mural at its manufacturing facility in Monroe, Michigan. Entitled Beyond the Current, it serves as a testament to the importance of clean water and
Read More »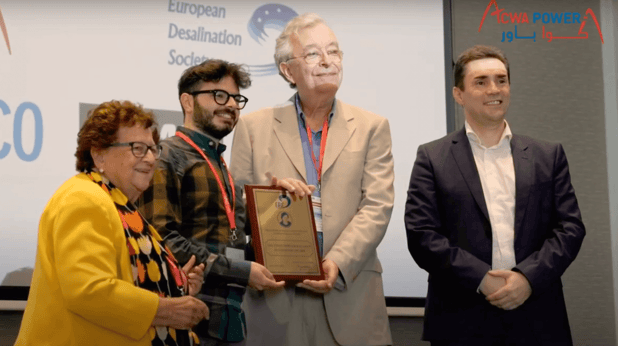 Monroe, Michigan – 31 May 2023 FEDCO is thrilled to announce that our founder and CEO Eli Oklejas has been awarded joint first place in the Miriam Balaban Innovation Award at the 2023 European Desalination Society (EDS) Congress in Limassol, Cyprus.
Read More »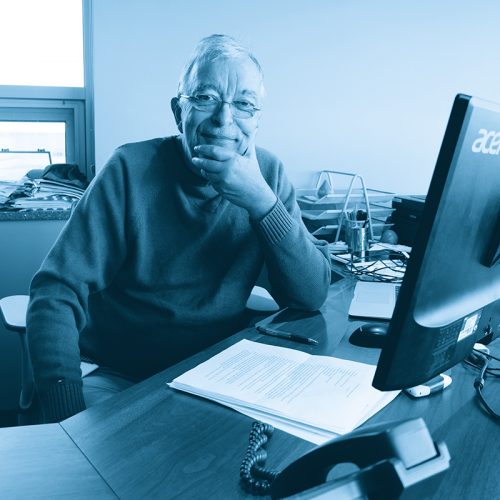 Monroe, Michigan – 16 May 2023 FEDCO CEO & President Eli Oklejas has been selected as a finalist for the Miriam Balaban Innovation Award, sponsored by ACWA Power, which will be judged at the 2023 European Desalination Society (EDS) Congress in
Read More »