FEDCO presents desalination solutions at Arab Water Convention 2023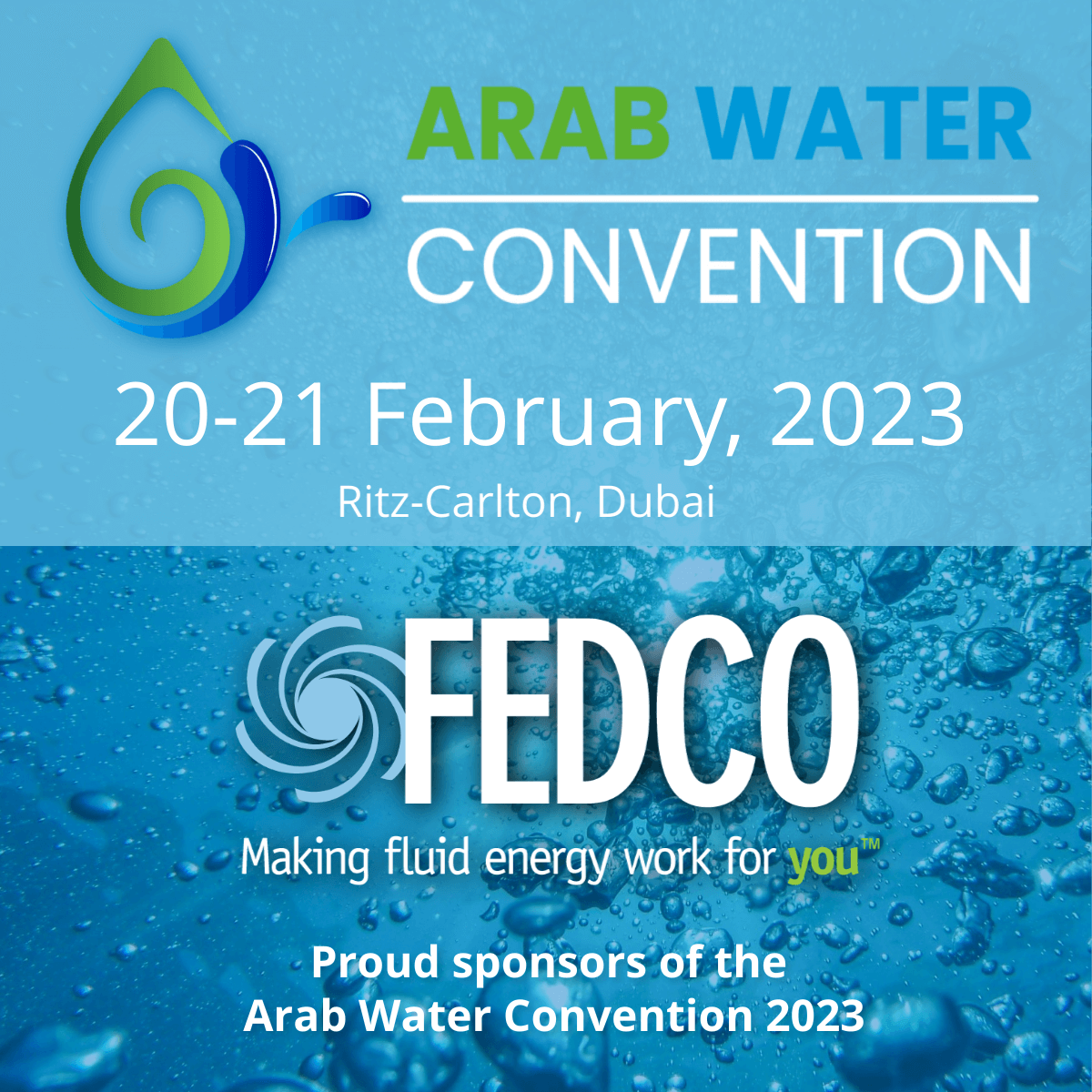 On February 20-21, 2023, FEDCO attended the Arab Water Convention 2023 in Dubai, which aimed to address the critical water challenges that the Arab world is facing and focused on sustainable procurement and management of non-conventional water resources.
With over 25 years of experience providing desalination solutions in the Middle East, FEDCO is a trusted partner in the region with references from the smallest reverse osmosis installations to mega-scale facilities at Saudi Arabia's Jeddah and Ras al Khair sites.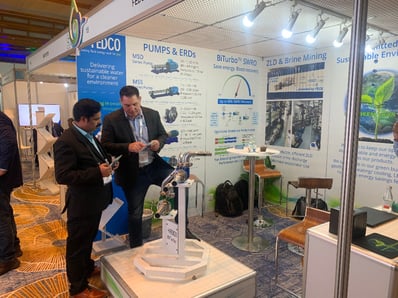 FEDCO Vice President Casey Bly demonstrates the company's patented BiTurboTM SWRO solution
At the Arab Water Convention, FEDCO showcased their innovative approach to mega-scale desalination, which offers the potential to bring down energy consumption and extend membrane life by up to 30%.
This design offers a cost-effective solution for water scarcity issues in the region, and is designed to optimize membrane performance, hydraulic efficiency, and electrical efficiency. The result is an environmentally friendly and sustainable approach to water management.
Improving the efficiency and reliability of seawater desalination is crucial to the future of countries in the Middle East and beyond, where the need to reduce carbon emissions while bringing additional water resources online is a crucial challenge.
With our unrivaled experience and commitment to sustainability, FEDCO is dedicated to delivering innovative and cost-effective solutions for sustainable water management to meet the water demands of the Arab world and beyond.
Reach out to our team to find out more about working with us on your next RO project, and to find out more about energy recovery for desalination applications, from containerized units to the largest SWRO mega-projects.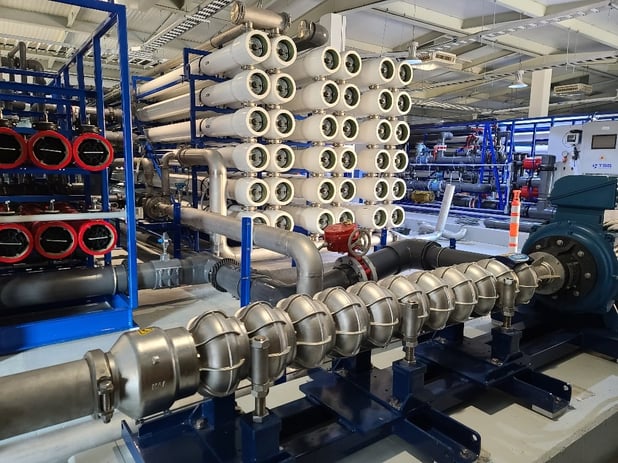 FEDCO is excited to announce the successful completion of a 1.4 million gallon per day (5,400 m3/d) BiTurboTM installation in Cabo San Lucas, Mexico. The project was carried out in partnership with TSG Water Resources and H2O Innovation and marks
Read More »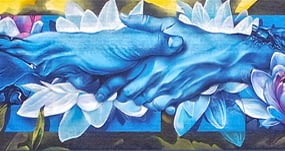 Monroe, Michigan – July 10th 2023 On June 30th FEDCO celebrated the completion of a breathtaking mural at its manufacturing facility in Monroe, Michigan. Entitled Beyond the Current, it serves as a testament to the importance of clean water and
Read More »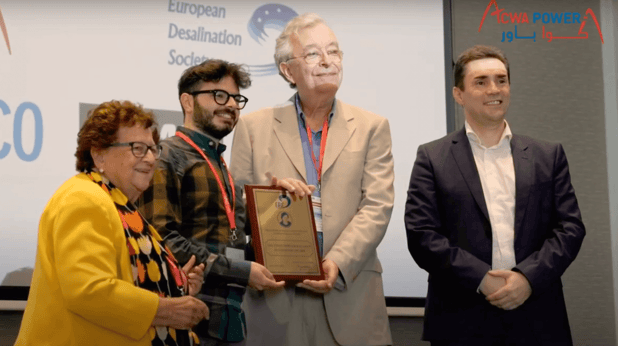 Monroe, Michigan – 31 May 2023 FEDCO is thrilled to announce that our founder and CEO Eli Oklejas has been awarded joint first place in the Miriam Balaban Innovation Award at the 2023 European Desalination Society (EDS) Congress in Limassol, Cyprus.
Read More »