Date: August 26, 2020
FOR IMMEDIATE RELEASE: The Desalination Technology Research Institute of SWCC (DTRI) has recently developed a state-of-the-art brine concentration/Zero Liquid Discharge (ZLD) technology. The Dual Brine Concentrator enables cost effective mining of valuable minerals from brine generated by desalination plants. The market-readiness of this technology is currently demonstrated at DTRI's testing facility in Jubail which produces commercial grade sodium chloride brine suitable for use by the chlor-alkali industry.
DTRI continues to lead the advancement of brine concentration technology in close cooperation with an international team of world–renowned desalination technology companies and membrane scientists. The team includes leading edge technology companies such as FEDCO, PACT Engineering, Hydranautics, PROTEC, Piedmont, Toyobo, Pacifica Water Technologies and FTS. The DTRI collaborative team members are combining their innovative ideas and practical experience with a common goal – advancing desalination technology and science towards a better and greener world where desalination brine is no longer considered a waste but a valuable strategic product of high economic significance.
The brine concentration/ZLD demonstration project is in the process of incorporating a high efficiency membrane separation and energy recovery technology – the patented Bi-Turbo™ system. The technology was developed and commercialized by FEDCO, and offers unique advantages for both production of desalinated water and for brine concentration:
Reduction of energy use for brine concentration by over 50% (7.5 vs. 17.5 kWh/m3)
Production of 20% more desalinated water than conventional SWRO plants
Brine with 10 to 15 % higher concentration
15 to 20% lower capital costs
Over 15% lower brine production costs.
FEDCO is a U.S. company well-known for spearheading innovation in the desalination field and has a proven track record with its energy recovery equipment operating at existing SWCC desalination plants. On August 19, 2020 DTRI and FEDCO executed a Memorandum of Understanding (MOU) to collaborate and drive innovation in the field of brine concentration and ZLD.
DTRI's Dual Brine Concentrator technology is evolving into a ZLD system that would allow the extraction of not only sodium chloride from the brine, but also other high-value minerals such as magnesium, bromide, rubidium, and lithium. Our vision for the future in SWCC is to harness the value contained in seawater brine and use it to subsidize the production of desalinated water, thereby transforming desalination into the lowest cost freshwater production technology on – and for the benefit of – the planet.
About SWCC:
The Saline Water Conversion Corporation (SWCC) the largest utility in the world dedicated to production of desalinated water with freshwater production capacity of over 5.6 million cubic meters per day.
About DTRI:
The Desalination Technology Research Institute (DTRI) is the research and science center of SWCC focused on the advancement of desalination technology, applied water science and ocean brine mining.
Contact:
Dr. Ahmad Al Amoudi, Director General of the Desalination Technology Research Institute, SWCC
Phone +966 50 448 6992
Email: aal-amoudi@swcc.gov.sa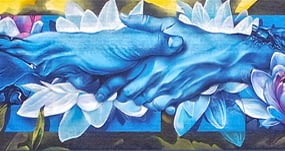 Monroe, Michigan – July 10th 2023 On June 30th FEDCO celebrated the completion of a breathtaking mural at its manufacturing facility in Monroe, Michigan. Entitled Beyond the Current, it serves as a testament to the importance of clean water and
Read More »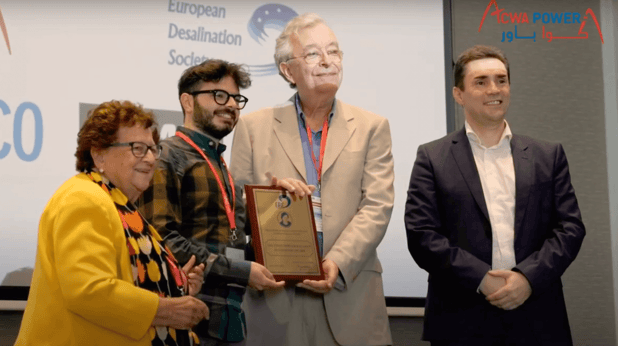 Monroe, Michigan – 31 May 2023 FEDCO is thrilled to announce that our founder and CEO Eli Oklejas has been awarded joint first place in the Miriam Balaban Innovation Award at the 2023 European Desalination Society (EDS) Congress in Limassol, Cyprus.
Read More »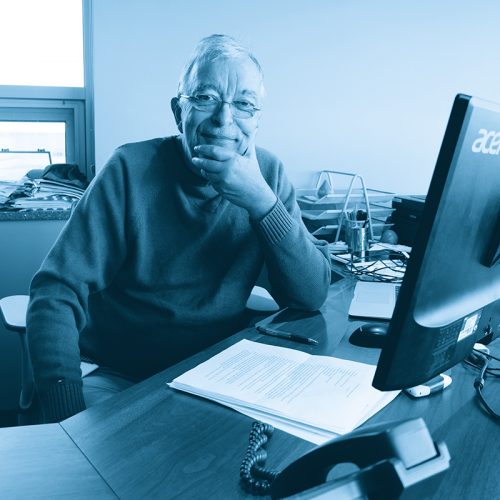 Monroe, Michigan – 16 May 2023 FEDCO CEO & President Eli Oklejas has been selected as a finalist for the Miriam Balaban Innovation Award, sponsored by ACWA Power, which will be judged at the 2023 European Desalination Society (EDS) Congress in
Read More »